Coordinate Measuring Machine (CMM) And Reverse Engineering Capabilities
Companies are always looking for ways to improve efficiency and reduce costs. Taking highly accurate measurements of components and assemblies is an essential part of this process, but it can be time-consuming and expensive. With Praxis Resources, we bring these capabilities in house so you don't have to.
Precise CMM Measurments & Reverse Engineering With Praxis
Praxis Resources continually looks for new and innovative ways to bring more value to its customers. Our goal is to reduce inspection times, increase quality assurance throughput, and decrease overall production times while maintaining the highest levels of accuracy and quality that our customers have come to expect. The combination of the tactile CMM probe with the AS1 Absolute scanner allows us to accomplish these goals.
With this new machine, we also strive to bring support to individuals or companies facing issues with obsolete or end of life parts. With the addition of the Hexagon Absolute Arm, we are now able to reverse engineer and manufacture obsolete or end of life parts thanks to the high degree of accuracy provided by the AS1 Absolute scanner.
About Our Hexagon 7-Axis Absolute Arm
The 7-Axis Absolute Arm is the all-in-one solution for 3D measurements. Our new Hexagon Absolute Arm is ISO 10360-12 certified for tactile measurements & ISO 10360-8 Annex D certified for scanning measurements.
It has a volumetric tactile accuracy to within 20 microns, laser scanning accuracy to within 43 microns, and the scanner collects up to 1.2 million data points per second. The articulated arm is fully capable of dimensional analysis, GD&T inspection, non-contact inspection, CAD comparison to evaluate deviations, and reverse engineering.
With our newly added 3D scanning capabilities, in-house 3D printing, and CNC manufacturing capabilities, Praxis is your one-stop-shop for obsolete and end-of-life parts manufacturing and prototyping. Keep reading to  find out what you can expect from us.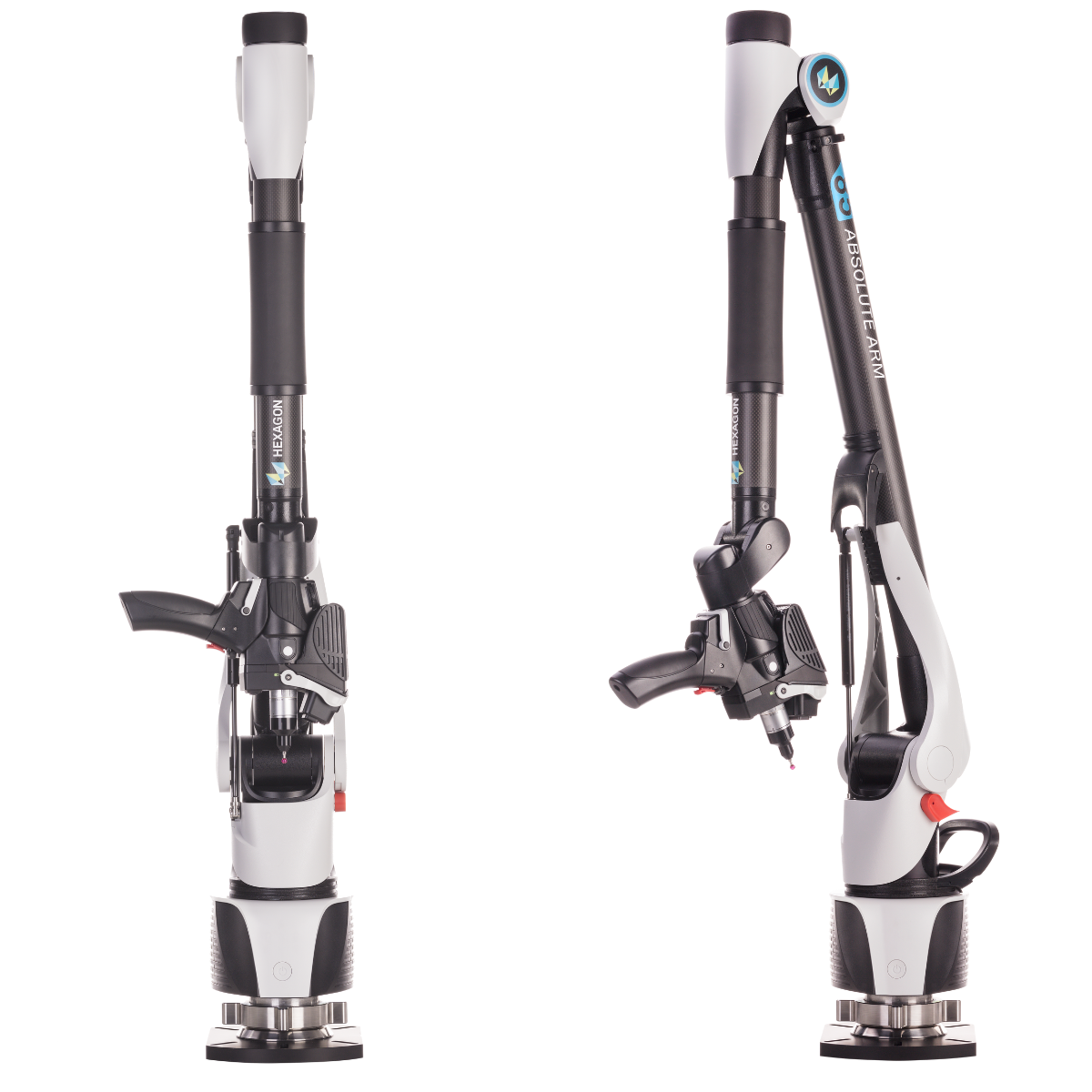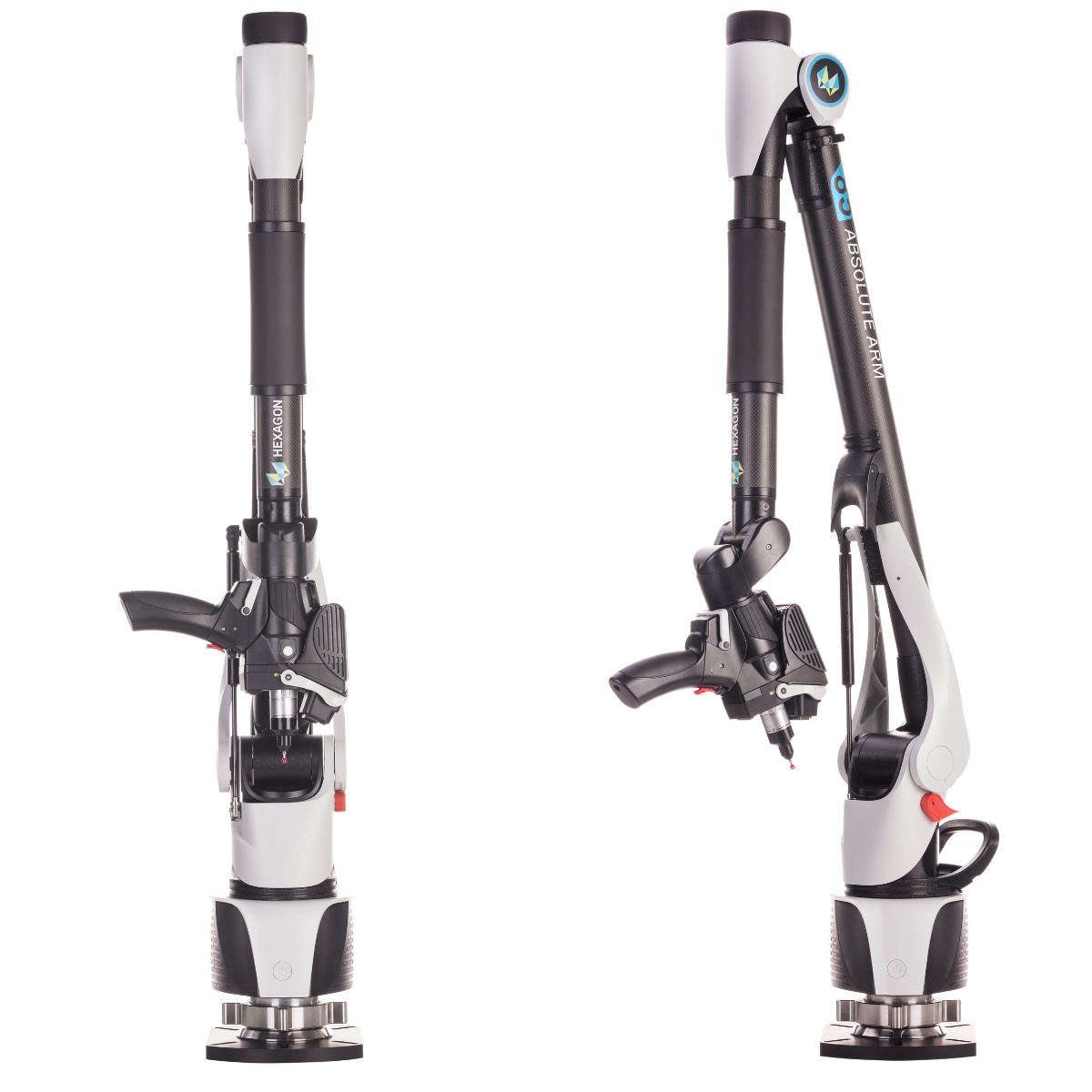 What To Expect From Our Services
Because the 7-Axis Absolute Arm doesn't require any warm-up and requires no starting home position due to its absolute encoders, we'll do our job faster without sacrificing accuracy.
Due to the lightweight and easy movement of the 7-Axis arm, we'll reach the most complex surfaces and parts of your product to measure and scan it.
This new tool reduces operator fatigue, allowing our technicians and inspectors to maintain peak efficiency levels. We're going to provide you with the quality you deserve.
Our experts are committed to providing solutions that are cost-effective, reliable, fast, and meet the highest quality standards.          
Solving Your Engineering Problems Quickly And Efficiently
Contact us today if you're interested in learning more about how we bring solutions to your challenges or to request a quote for 3D measurements or reverse engineering an obsolete component using our CMM and 3D scanning technology! 
With over 20 years of experience working in the manufacturing industry, we are eager to find the best solutions for you. We would love the chance to discuss how we can work together on providing solutions to your manufacturing needs.