Cable assemblies are used in a variety of industries, including aerospace, automotive, and marine applications. Cable assemblies are a critical part of any design. They can provide power, data transmission or other functionality to the end device. Designing custom cables for your project may seem straightforward but there is more to it than meets the eye.
As an engineer you are are tasked with designing cables that will meet the specifications of your customer. With so many parameters, it is easy to make mistakes in design and manufacturing. This blog post focuses on 8 keys to help you avoid these pitfalls and produce a better design.
8 Keys To A Better Cable Design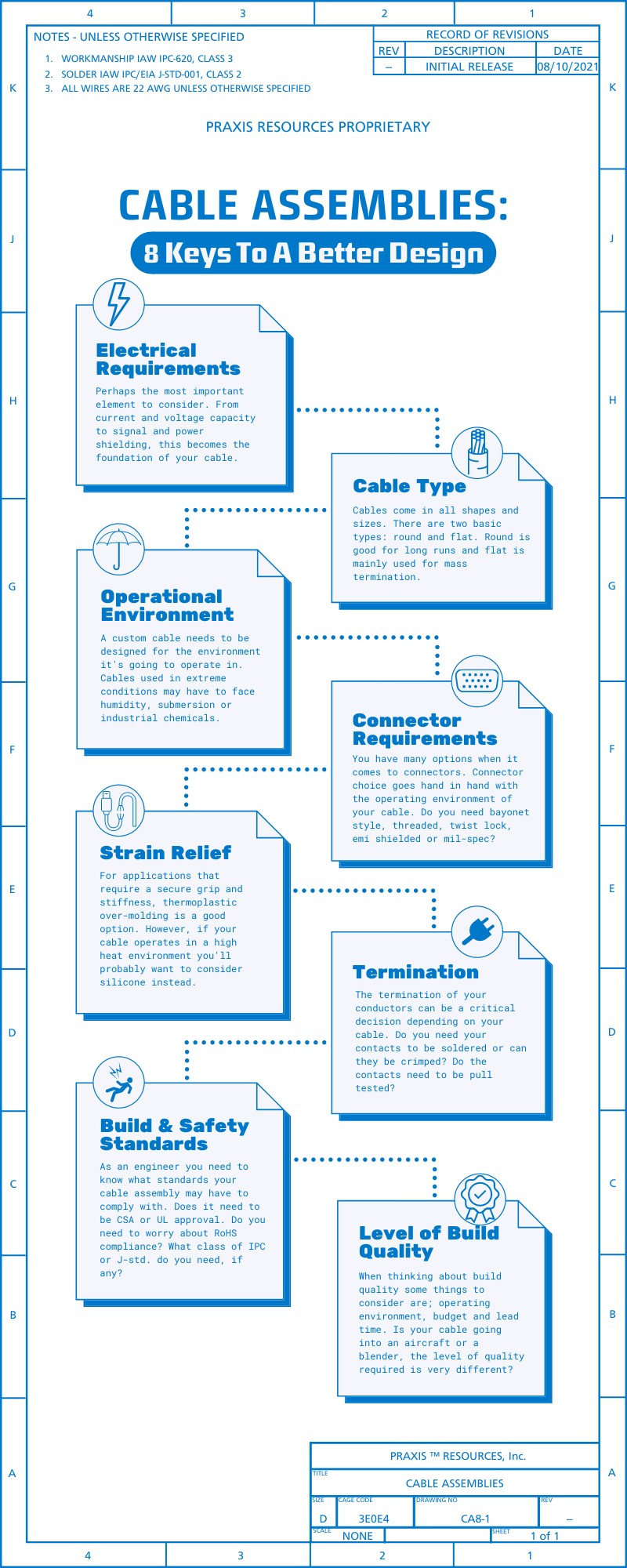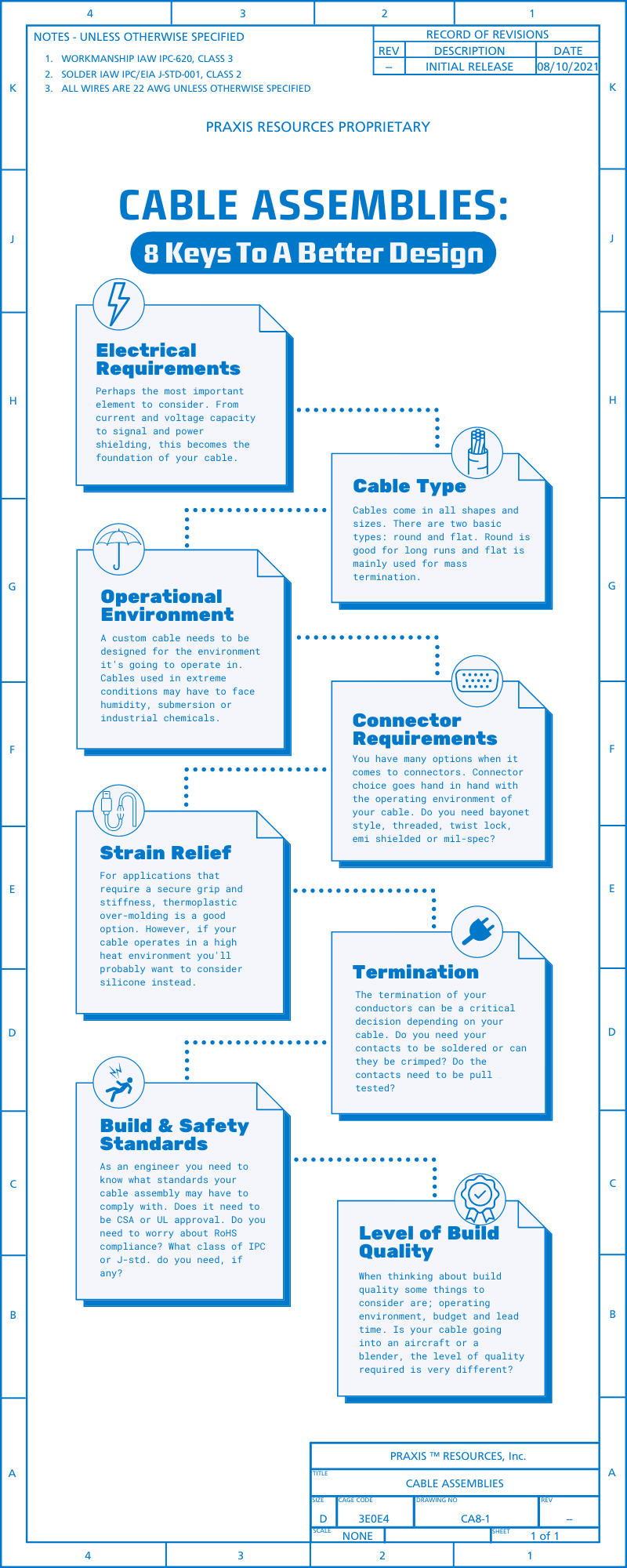 Other Cable Assembly Design Considerations
Mechanical layout:
From total cable length to breakouts and branches, determining your cable assemblies mechanical layout is important. You need to know how your cable fits into a larger overall design of a larger assembly.
Jacket material:
This goes back to knowing your cables operating environment. You have many options when it comes to jacketing material. Some of your option include silicone rubber, PVC, PTFE and FEP just to name a few.
Cable geometry:
Some things you will want to consider regarding cable geometry. How flexible do you need your cable to be? Are there any fillers or cores in your cable and what are they made of? Does it contain any sub-cabling?
Custom Cable Assembly Services
Cable assembly design is a complicated and nuanced process that requires an expert understanding of the various physical properties of cables. We specialize in custom cable assemblies, including those with high-voltage electrical requirements, for harsh environments or applications where our customers need specialized connectors.
Our team has over 20 years worth of experience designing and manufacturing these products to meet their specifications as well as industry standards. We can help you determine what type of cable will work best for your application. If you're looking for someone who specializes in building quality cable assemblies from start to finish. Check out our homepage to see all the ways we can help you with your design, or use the button bellow to contact us today!